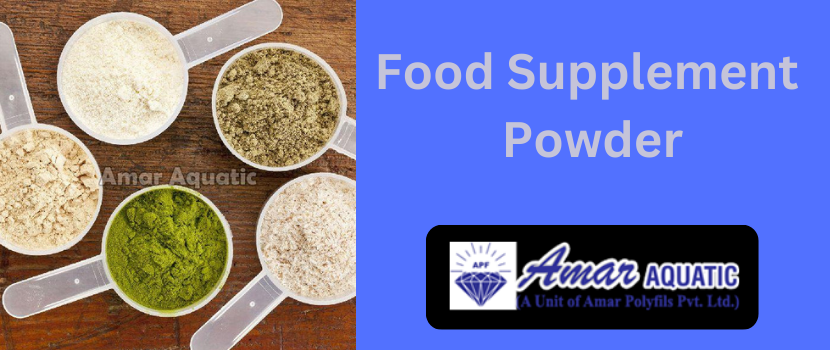 Our systems require a continuous supply of micronutrients, enzymes, and other nutrients for maximum health throughout our lifetimes. However, it could be challenging to get all the nutrients you need through diet alone.
While dietary supplements cannot replace a balanced diet, when taken properly, they can supply enough of the needed elements. About 3 out of 5 Americans consume vitamins every month for health reasons.
If you are an informed consumer, dietary supplements may be a crucial part of leading a healthy lifestyle. The information you need to choose and use dietary supplements supplied by the food supplement powder supplier safely is provided in the following list of questions and answers.
Dietary Supplements: What Are They?
Dietary supplements are vitamins, minerals, botanical or herbal substances, amino acids (protein building blocks), and enzymes (complex proteins that speed up biochemical reactions). Various forms, including pills, tablets, powders, and liquids, are routinely made available for purchase.
Dietary Benefits of Food Supplement Powder:
• Although one may be getting enough calories each day, this does not mean that they are getting the recommended amount of vitamins and minerals in their diet. A blood test for a vitamin and mineral profile is advised to look for any potential dietary deficiencies.
• Along with it, keep a watch out for symptoms like inexplicable exhaustion, headache, and weariness as well as white patches on the face, dull skin, droopy eyes, hair loss, and unexplained bruises on the body.
• If deficiencies are not treated, the body develops a nutritional imbalance that calls for supplements. If a nutritional deficit is identified, it must be treated and the levels of vitamins and minerals returned to normal.
• Whether or not we require supplements might also depend on our food habits. Iron, Vitamin B12, and Vitamin D deficits are quite likely to occur among vegetarians and vegans. Along with the diet, supplements will be required to address these deficiencies.
• As adequate nutrition can aid in the healthy growth of their child, pregnant and nursing moms should pay special attention to their nutritional consumption and habits. Maternal nutrition needs to be corrected immediately. To prevent developmental birth problems in the kid as they grow, pre-requisite supplements of nutrients like folic acid, iron, and vitamin B12 should be taken.
• Our ability to absorb nutrients decreases with age as our appetite and food intake decline. Additionally, as we age, our nutritional needs vary, and our present diet may not be able to provide the required nutrient consumption. In these circumstances, adding more nutrients will result in a more gradual ageing process and a slower spread of age-related illnesses and disorders.
Conclusion
The essential nutrient is present in supplements in greater concentration than it may be in the diet. We would have to consume a lot of food, which is neither practical nor viable, to fulfil our micronutrient needs.
Eating more to supplement nutrients raises the likelihood of consuming an unhealthy amount of calories. So, the easiest approach to attain a balanced diet is through supplementation supplied by the food supplement powder supplier.
Although taking supplements may seem like a quicker and more convenient method to receive the nutrients we need, we must keep in mind that they cannot replace meals. To benefit the most, we should combine them with a healthy diet.